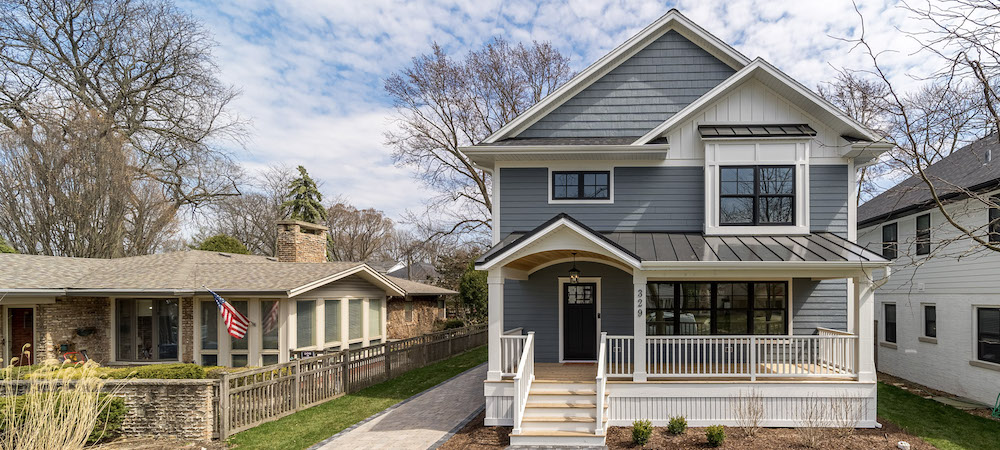 New Construction
Whether we're doing a custom build from the ground up for a client or creating an OPPO designed and built semi-custom home with a discerning buyer in mind, we use the same thoughtful and thorough process to create a home you'll love.
Custom Builds – Our custom build homes allow you to design your home every step of the way. From the initial discovery call to the final finishing touches, we provide the guidance and expertise to help you make smart decisions that create your ideal living environment while adding significant value to your home.
Semi-Custom Builds – Our semi-custom homes are built with you in mind using the talents and skills of our in-house OPPO team. All of the decisions made — from location, design, layout, and materials both inside and out — come together to create a home you'll love in every way. Discover one of our OPPO semi-custom builds before the construction is complete, and you'll be able to customize the home in the way you'd like to make it uniquely yours.
We build homes in the western suburbs of Chicago. Our new construction projects typically range from $800,000 — $1.2 million.
Testimonial
"We were living in Logan Square and had begun the process of building our family, so we began looking for houses in the La Grange/Western Springs area.
After looking for a while, our realtor found a house that was still being built — the siding was up and the house was framed out, but the inside was totally raw. There was a lot of potential there and we loved the location and the block…"

This is what you can expect
when you hire OPPO

for a custom or semi-custom build…
Phase One: Discovery
You'll meet with Brian, your construction partner, to share your design vision, living needs, and budget. Next, we meet with the architect to put pen to paper and begin the design and build outline. Once we've collaborated and confirmed your design and budget needs, you'll sign a contract to begin work.
Phase Two: Approval of Ideas & Plans
Once you approve OPPO's final plans, we take them to the local municipality for their sign-off and approval to obtain a building permit. Construction can begin when the permit is in hand.
Phase Three: Construction Begins!
We dig, then pour the foundation of your new home. Once the foundation has set, the framers construct the floors, walls, and roof, including the garage. The semi-constructed structure is then ready for the plumbers, HVAC, and electricians, who install the house with their respective utilities. Next, the insulation and drywallers come in to enclose the walls and prepare them for trim and paint. Finally, the exterior enclosure process begins, which includes the installation of the windows, siding, and roof materials.