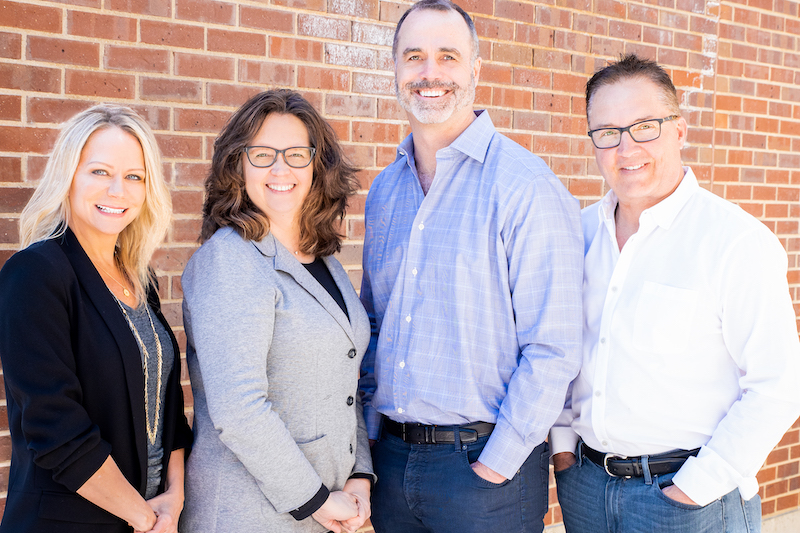 The OPPO

Team
Brian O'Connell and Joe Peterchak, Principals
Just like the homes they build together, Brian and Joe's partnership is also founded in quality. Friends for decades, both have lived in the western suburbs of Chicago for many years, where they take pride in their relationships with the community.
They have 35 years of combined commercial and residential real estate experience including renovations, custom builds, property management, and own a substantial portfolio of real estate assets. Their eye for the real estate market and Joe's expertise as a licensed Illinois real estate broker leads them to select homes that balance location and value. Their long-term affiliations with trade specialists and suppliers allows OPPO the ability to provide their clients with the best workmanship possible at the fairest prices.
Darlene Stirn, Architect
Darlene specializes in thoughtful adaption and renovation of homes in the western suburbs through her architecture firm, Think Studio. For more than 20 years she has been passionate about building and reinvigorating homes for families, making them work exceptionally well for today's lifestyles.
Melanie Lee, Interior Designer
Melanie specializes in creating cohesive and on-trend interior design through her design firm, Melanie Lee Interior Design. With design budgets both big and small, her approach expertly marries the big-picture concepts, such as space planning and layout, with the finer details, such as window treatments, furniture and accessories. Melanie's passion is meeting each individual's needs while creating a one-of-kind sense of home.