Here's what our clients have said.
Semi-Custom Build
Justin Magnuson and Jason Reczak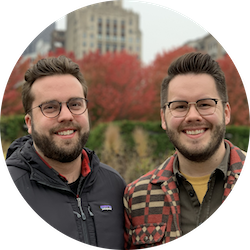 "We were living in Logan Square and had begun the process of building our family, so we began looking for houses in the La Grange/Western Springs area.
After looking for a while, our realtor found a house that was still being built — the siding was up and the house was framed out, but the inside was totally raw. There was a lot of potential there and we loved the location and the block.
We met with Brian and he spent two hours taking us around the house, explaining the important investments OPPO had made in the structure, like the drain tiles and the dissipation system—things we never would've known to look for. He was so personally invested in the project and cared so much about the work—it said a lot about Brian, about OPPO, and about the project as a whole.
We came back a week later and asked what it would look like to move forward. Brian explained that once we had a contract in place, we could partner together to customize the home exactly the way we wanted it, from molding and trim to paint colors and floor stain.
Hearing that, we were in!
Throughout the process, Brian told us exactly what he needed from us, and when we struggled he'd pull in his team to help. He was always there to support us the whole time.
For such an expensive life decision like this, it's so reassuring to work with people you can trust. We knew OPPO was going to do the job right—and they did. The bones of our house are strong and we trust the work that's been done to it. We know it's safe and we feel we're in a house we can grow into for a long, long time."
---
Complete Remodel
Colleen Lafontaine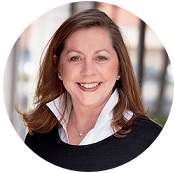 "Our family was moving to La Grange from California and after several rounds of searching, we found a house in a great location. The home's layout was somewhat there, but I knew it needed a lot of remodeling work to get it to a place I'd love and that would work well for my family's needs.
I contacted Brian at OPPO and had him come take a look. He's very familiar with the community and talked about the home's pros and cons. He informed me about the remodel process and then gave an accurate estimate for the project's cost. He even helped me negotiate the deal when we decided to purchase the house.
It wasn't long before the remodel process began and it was a major project: a new kitchen, three new bathrooms, turning an adjoining room into a master bath and walk-in closet, upgraded electrical and plumbing, trim work, doors, and some new windows.
Brian was a great guide the entire way. He was so well-informed about products and materials and knew how each would benefit us, as well as how it would meet our needs over the long-term. He also brought in excellent trade partners who I knew I could trust, experts who gave great practical advice, with no attempt to upsell us.
I also appreciated the way Brian managed the project. He's extremely organized, efficient, and timely — all great qualities that helped to keep the project on track. As a result, we ended up with a house we love and that is perfect for our family.
Partnering with OPPO helped us make smart decisions that not only met our living needs, but also added value to our home. I can't recommend OPPO enough."